Stop Suffering & Live In Peace
Identify
Find Out Why Your Heart Hurts.
Deal With It
Learn How To Work With the Pain.
Heal
Transform Pain into Pleasure and Power!
What Are The Symptoms Of an Emotional Crisis? Does Your Body Show Dis-Ease? What Factors In You and Your Environment Are Hurting your Heart? Let's Find Out!
Learn How To Transform Emotions and Thoughts That Hold Down into Bio-Energy and Perspectives that bring you Up! 
What Is the Best Treatment That Actually Shows Results for YOU? How Can YOU Create Routines in your Lifestyle that Help? What Are The Remedies To Supplement YOUR Recovery? What Works For YOUR HEART Immediately?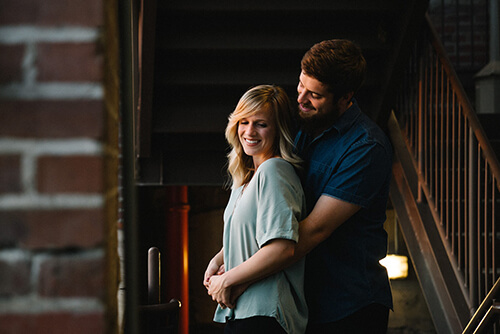 Christie. S. Mother Life Coach
"For 9 years my medical history said I would never run again! After only 2 Weeks of Albert Emanuels Emotional Bodywork I was jogging through the woods!"
Andrea R. Master Shaman, Life Coach, Animal Therapist
"I was at the end of the road. No money, no clients and I had to move out with 7 life Donkeys! Through Albert Emanuels "Emotional Business" Coaching we managed to find a new home, and a budget for a newstart"
Anja H. Musical Actor/Model/Performer
I was so often scared of certain songs in my repertoire, that many castings and even shows were pure nightmares! With Albert Emanuels Emotional Body and Vocal Work I had a tool which I KNEW worked and relaxed me in the most stressful of situations!
If you think these TESTIMONIALS are fake, you are partly RIGHT! We protect their PRIVACY with Free-pics on the Homepage! Their stories are real though!  If you want to see a LIVE VIDEO of our testimonials, please take the FREE-TEST  NOW!
Albert Emanuel Kessler
born 1978 in Vienna/Austria
Chief Therapy Management 
CEO
Natural Therapy
Body & Mind Coach/Trainer
Diplomas:
Diploma for Natural Therapy
Diploma for Martial Arts, Fitness and Meditation
Diploma for Reiki 4./ Master&Tacher´s Degree
Diploma for Lomi Lomi: Basic& Pregnant women
State Diploma für Musical Theatre (Stage Dancing, Singing, Acting)
Diploma for Medicine Wheel/ Native American Shamanism, Native Spirit
Diploma for Apnoa diving basic
Diploma for Druidry, OBOD
Longterm Autodidactic Studies:
Wim Hof METHOD:
Tantra 10 years 
Shiatsu & TCM 8 years
TAO-school of Mantak Chia
Biological and New Medicine 
Celtic Shamanism
Core Shamanism after Michael Harner 5 years
Work with Chi, Prana, Chakras & Kundalini: 20 years
Studies on the most efficient Cross-points of  
YOGA, soft MARTIAL and holistic PERFORMING ARTS
over 20 years!
Myoreflexmassage /Pressure Points/ Liebscher&Bracht
Online Marketing/Business Coaching
Who are We? This company is centered in a network of Natural Healers, Medical Doctors, Life- and Spiritual Coaches, who have one thing in common: We all believe that the HEART is one of the most powerful sources of both: our healthiest SUCCESSES and our most CHALLENGING SUFFERINGS! The reason, why we are so convincend that the HEARTHEALING is one of the FUNDAMENTALS for any kind of therapy is, that everybody in our group has experienced the exact opposite on themselves and in the lives of their clients : When hope and strength in the Heart are low, injuries and diseases follow!             
Based on the latest studies of the human brain-, DNA- and intercellular-activity we see the human body not just as an intelligent, biomechanical organism or an emotional, spiritual energy field, but as both who constantly interact and communicate with each other. Having to decide on just one view, seems to us like having to perceive the world with either the left or the right eye. In our understanding this can only lead to a limited form of perception and therefor a limited possibility to help! That is why we abide by the philosophy of bringing Heart and Brain in both hemispheres together, like it is stated also in biological medicine with certain sovereignty! 
Stop Suffering & Live In Peace
Find Out More About Tactics That Work Immediately, Without Leaving The Comfort Of Your Laptop. Here & Now:
© 2019 How To Heal Your Heart